Professional Restorative Dentistry in Bakersfield, CA
Dentistry Delivered with Respect & Compassion for All
Your Comfort & Confidence Come First
Restorative Dental Care
If your teeth are decayed, weakened, fractured, or missing, you might need dental restoration. By visiting your dentist regularly and taking care of your teeth, you will most likely avoid dental problems and keep your natural smile for a lifetime. But due to normal wear and tear, your teeth can become damaged, weakened, fractured, or missing. This is where restorative dentistry comes in.
Tooth restoration refers to dental procedures that your dentist performs to repair or replace damaged teeth. It's focused on keeping your mouth functioning as best it can and, in the process, improve your smile's overall look. At Bella Risa Dental, we provide exceptional restorative dental services. Our talented and experienced dentist Dr. Iliana Hernandez Infante, DDS, and the outstanding team at our Bakersfield practice are committed to providing comprehensive restorative dentistry services designed to help alleviate pain, restore comfort, and provide aesthetic appeal for our patients with various dental issues.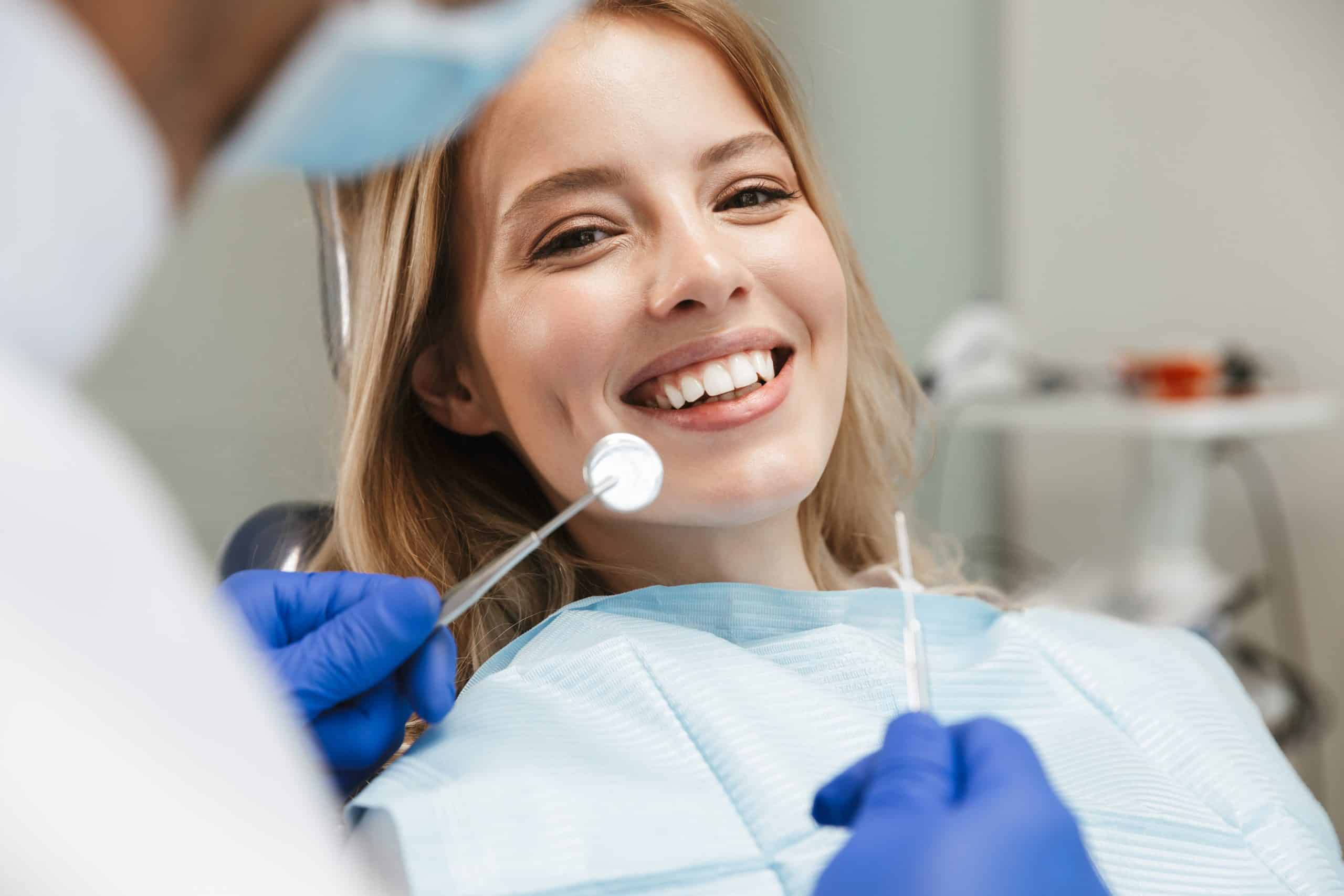 What are the Benefits Of Restorative Dentistry?
There are many reasons why it is worth the time and cost to have restorative dentistry treatment. Some of these benefits include:
Restoring function

: Damaged or missing teeth can affect how you speak or chew. Restorative dentistry is one way to help restore tooth function.

Preventing minor problems from worsening

: Restorative dentistry allows us to detect problems early on when they're still minor and easier to treat. 

Save money in the long run

: By having restorative dental care done when you need it, you can prevent the need for costly treatments down the road.  

Improved appearance

: Restorative procedures that preserve or replace your teeth can bring back your natural smile and improve your appearance.

Avoiding pain

: Cavities and severely decayed teeth can be very painful when not treated. But by keeping your regular visits with our dentist, we can discover and fill the cavities before they can cause you pain.
What Issues Can Preventative / Restorative Dentistry Procedures Fix?
At Bella Risa Dental, our restorative dentistry services can treat various dental issues such as:   
Cavities – are filled to prevent further decay

Missing teeth – replaced with implants, bridges, or dentures

Broken teeth – can be strengthened and protected with crowns or fillings
Common Restorative Dental Services 
 Here are the following are the most common restorative procedures that we perform at Bella Risa Dental. 
Dental Fillings

: These are the most common type of dental restoration. If you develop a cavity, we remove the decay and fill the tooth with a composite material to prevent further decay or infection. Dental fillings can also be used to treat chipped or broken teeth and close spaces in between the teeth. Filling materials can be made from gold, silver amalgam, porcelain, tooth-colored plastic, or composite resin. Porcelain and tooth-colored composite fillings are a better alternative, though since it looks natural in your mouth, and it requires less removal of healthy tooth structure.

Dentures (Full & Partial)

: Dentures have long been the best option for replacing missing teeth. You may have lost your teeth because of tooth decay, gum disease, or an injury. Dentures have an acrylic base, made to look like your natural gums, and adhere to the gums via suction and adhesives, dental implants, or by attaching them to a few healthy teeth left in the mouth. To create your dentures, we take impressions of your teeth and surrounding tissues and send them to our dental lab for fabrication. You can expect dentures that fit perfectly and are comfortable.

Dental Crowns

: A crown is a tooth-shaped cap placed over a tooth to restore its size and shape, appearance, strength and protect the tooth structure. A crown is ideal for people with broken teeth or cavities, but it can also be used to hold a dental bridge in place or cover a dental implant. During a crown procedure, the outer tooth material is shaved down until a smaller portion remains, and the crown is then cemented into place over the damaged tooth. With our cutting-edge technology, we can prepare, construct and place a crown all in one visit. During our broken tooth restoration procedures, our crowns are sturdy, durable, and most aesthetically pleasing.
Cost of Tooth Restoration 
The cost of your tooth restoration varies depending on the type of procedure you're having. Luckily, insurance covers 100% or a portion of the cost. If you have any questions about your insurance coverage, please reach out to our helpful team at Bella Risa Dental. 
Schedule Your Appointment Today!
 Whether you're looking to for full mouth restoration, front teeth restoration, fill cavities, close gaps between your teeth, cover stains or restore chipped teeth, the staff at Bella Risa Dental can help restore function and improve the appearance of your teeth. We offer various restorative dentistry services designed to optimize your dental health and help you keep your teeth for a lifetime. Contact us today to schedule your next appointment!