Dentistry Delivered with Respect & Compassion for All
Your Comfort & Confidence Come First
Dental Implants in Bakersfield, CA
If you have missing teeth or need to replace one or more teeth, dental implants are an excellent long-term option to restore your smile. Restoring missing teeth can improve your appearance, speech, ease of eating, oral hygiene, and self-confidence. Since they fit, feel, and function like natural teeth, implants are quickly becoming a new standard in permanent tooth replacement. At Bella Risa Dental, we're dedicated to offering innovative, safe, high-quality, and effective dental implants.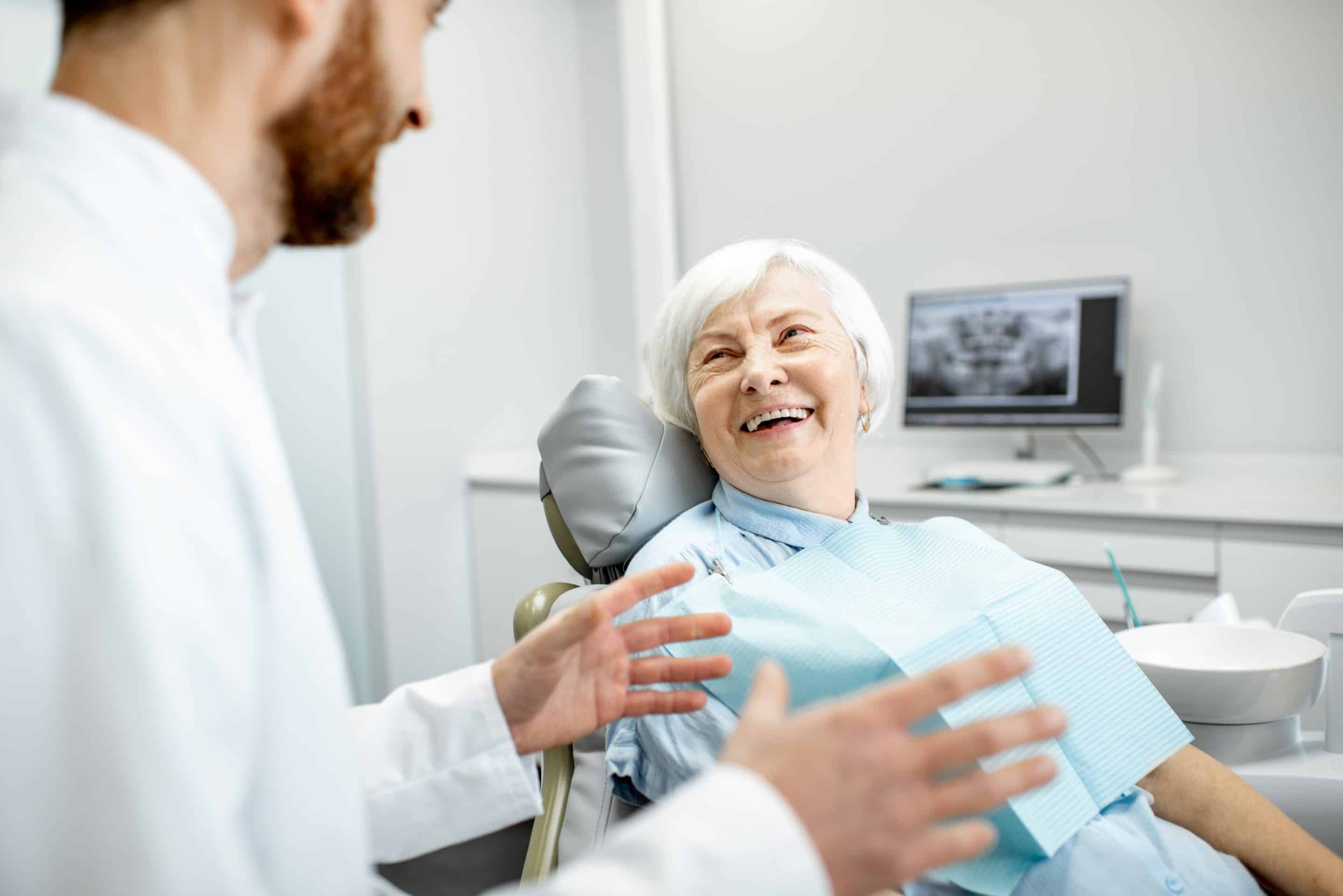 What are
Dental Implants
?
Dental implants are used to place crowns, or artificial teeth, into the mouth. They consist of an implant made of titanium that's surgically placed in your jawbone, where they serve as the replacement tooth's root. Over several months, the titanium implant fuses with the surrounding bone, holding it securely in place. This way, the implants won't slip, make noise, or cause bone damage the way fixed bridgework or dentures might. An abutment is then fastened to the implant and holds the crown, a replacement tooth that provides the look and function of a natural tooth.
How Long Do
Dental Implants
Last?
With regular brushing and flossing and regular dental check-ups every 6 months, the dental implant screw itself can last a lifetime. The crown, however, usually only lasts about 10 to 15 years before it may need a replacement due to wear and tear. You can extend the crown's life by maintaining excellent dental hygiene and avoiding damaging habits such as chewing on hard items like ice or hard candy as they can break your crowns.
Dental Implants
at Bella Risa Dental
At Bella Risa Dental, our dental office in Bakersfield, CA provides the following implant services: 
Implant placement:

When you come in for dental implant placement, the dental team at Bella Risa Dental will develop an individualized treatment plan. We'll go over the entire procedure, so you know what to expect during

dental implant

placement and come prepared for all the steps involved. If you are missing one tooth, you'll receive a

single tooth implant

and crown. If you are missing a few or all of your teeth, you're better suited for a bridge or denture which is placed over multiple implants, this is sometimes referred to as

all-on-4 dental implants

or an

implant retained denture

.  

Implant restoration

: Bella Risa Dental also offers implant restorations. If you've previously had an implant placed and need your crown replaced or other maintenance, we can help! If you suspect your crown might be broken or the implant feels loose, please call our office. 
Implant Placement Procedure
Dental implant procedures require multiple steps over a few months. Much of that time is devoted to healing and waiting for the growth of new bone in your jaw. 
Exam: Our dentist, Dr. Iliana Hernandez Infante, DDS, will visually examine the site in the mouth where a dental implant is being considered and take X-rays of your mouth. We'll assess the condition of your jawbone and remaining teeth to determine the quality and quantity of jawbone and if more bone is needed at the site. If your jawbone isn't thick enough or is too soft, you may need bone grafting before having

dental implant

surgery. Your gums must also be free of periodontal disease. 

Placing the implant

: The procedure for placing the implant varies depending on the type of implant. If you're having an endosteal implant placed, we'll cut the gum, exposing the jawbone underneath. Holes will be drilled into the bone, where the implant post will be inserted. A temporary crown will be placed over the hole for aesthetic purposes until the permanent tooth can be attached to the implant. 

Healing

: After the implant is placed, osseointegration begins. During this process, the jawbone grows into and unites with the surface of the dental implant. This process, which can take several months (2 to 6 months), helps provide a solid base for your new artificial tooth.   

Placing the crown

: Once your gums heal completely we will take an impression of your teeth. These impressions are used to make the crown.The crown can be fixed or removable. If you opt for a fixed tooth, it will be permanently cemented or screwed onto the abutment, while a removable crown will be mounted onto a metal frame and attached to the abutment. 
Cost of Dental Implants
The cost of dental implants varies based on the number of teeth you're replacing and the extent of each procedure. A conservative cost estimate for a single dental implant is $2,000 to $3,000. 
Coverage under your dental plan may be possible depending on the insurance coverage and the cause of tooth loss. Also, some dental insurances may help pay for the implant crown portion. Check with your plan's provider to find out what you can expect in terms of coverage.
Schedule Your Dental Implant Appointment Today! 
Dental implants are a popular and effective long-term solution for people who suffer from missing teeth, failing teeth, or chronic dental problems. If you are considering dental implants, you'll want to see our dental implant dentist in Bakersfield, CA – Dr. Iliana Hernandez Infante, DDS. Contact us today to schedule your appointment!