Cosmetic Dentistry in Bakersfield, CA
Dentistry Delivered with Respect & Compassion for All
Your Comfort & Confidence Come First
Cosmetic Dental Care
A clean set of white and perfectly aligned teeth can be a source of immense confidence. Luckily, even if your teeth are stained, broken, misshapen, crooked, discolored, worn, chipped, misaligned, or have gaps between them, you can still attain the perfect smile thanks to cosmetic dentistry. 
At Bella Risa Dental, our highly-skilled cosmetic dentist, Dr. Iliana Hernandez Infante, DDS, utilizes the most advanced treatments and techniques available to improve your smile while restoring form and function to your teeth. Our aesthetic dentistry treatments can help you transform your smile with beautiful, natural-looking results.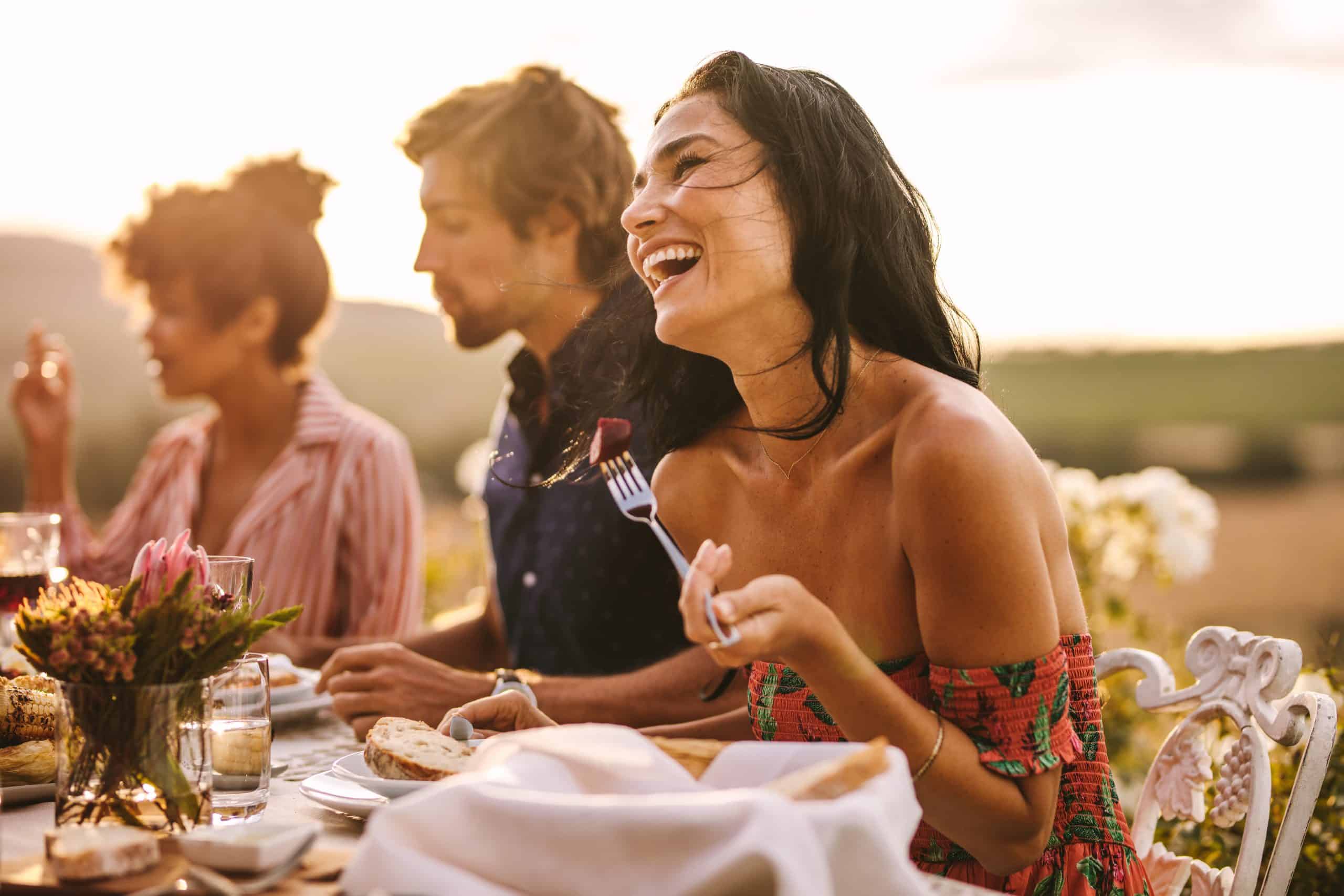 What's Cosmetic Dentistry?
Aesthetic dentistry is a method of professional oral care that focuses on improving the appearance of your teeth. Cosmetic dentists work with you to develop a treatment plan that improves the appearance of your mouth, teeth, gums, and overall smile. While full mouth makover procedures are usually elective rather than essential, some treatment cases also provide restorative benefits.
What Conditions Can You Treat With Cosmetic Aesthetic Dentistry Treatment?
At Bella Risa Dental, our cosmetic teeth procedures can treat various oral health issues, including: 
Damaged teeth (cracks, chips)

Decaying teeth 

Crooked teeth

Discolored teeth

Misshapen teeth
Common Aesthetic Dentistry Procedures at Bella Risa Dental
At Bella Risa Dental, we provide comprehensive cosmetic dental treatment procedures designed to improve your smile. Whether you are interested in straightening your teeth, brightening your teeth, or even concealing your teeth, we have the right treatment option for you.
Teeth Whitening: This one of the most popular, simplest, and least expensive ways to improve your smile. Teeth whitening options at Bella Risa Dental are designed to lighten the color of your teeth and enhance the overall appearance of your smile. Unlike store-bought teeth bleaching products, our

professional teeth whitening

treatment removes both interior and exterior stains, causes no tooth sensitivity, and won't irritate your gums.

Tooth-Colored Fillings

: The most common use of fillings is to treat tooth cavities, but we also use them to repair broken or cracked teeth and teeth that have been worn down from misuse such as tooth grinding or nail-biting. At Bella Risa Dental, we use a tooth-colored resin material to fill the cavity or crack, even the tooth's surface and improve the tooth function and appearance.

Dental Bonding:

This procedure can help you improve the appearance and function of teeth affected by minor imperfections such as discolorations, chips, discolorations, gaps, and even misalignments. We apply a tooth-colored, durable oral resin to each affected tooth and then use a high-intensity light that causes the resin to harden. Once the resin hardens, we shape and polish it to match your surrounding teeth for the most natural-looking

chipped tooth repair

effect. 

Porcelain Veneers

: These are custom-made caps that go over your natural teeth. Our porcelain veneers are made from medical-grade porcelain and are durable, exceptionally natural-looking, and even stain resistant. Each veneer is bonded to the front of your tooth using a dental adhesive, completely concealing and enhancing your natural smile. We use porcelain veneers to resolve numerous dental cosmetic issues ranging from noticeable gaps between your teeth, tooth misalignment, tooth staining to cracked or damaged enamel.

Inlays & Onlays

: Also known as indirect fillings, inlays and onlays preserve healthy teeth as much as possible and are an alternative to crowns. We use inlays and onlays when a tooth has insufficient tooth structure to support a filling or mild to moderate decay. These fillings are made in our dental laboratory from porcelain or ceramic composite material and attached to the teeth with adhesive dental cement. Inlays are placed directly onto the center of a tooth, while onlays cover the tooth's entire surface. They provide support to restore the shape of your teeth, strengthen teeth, and prevent any further deterioration or decay.

Porcelain Crowns

: These are dental crowns made from porcelain used to replace the entire damaged or decayed tooth above the gum line, restoring its shape, appearance, size, and strength. We use porcelain crowns to hold a cracked tooth together, keep a weak tooth from breaking, or cover misshapen or severely discolored teeth. 

Smile Makeovers

: At Bella Risa Dental, our smile makeovers combine various

cosmetic dental treatment

procedures to transform your smile. Our talented dentist, Dr. Iliana Hernandez Infante, DDS, will discuss your ultimate smile goals and custom design and create a smile makeover that's beautiful, natural-looking, long-lasting.
How Much Does Cosmetic Dental Treatment Cost?  
The cost of cosmetic teeth procedures varies depending on the type and complexity of the procedure. Though most insurance providers consider cosmetic dentistry procedures to be elective and don't cover them, you can get your insurance provider to cover the cost of your procedure if you can prove that it's being done to repair a damaged tooth. If you have any questions about your insurance coverage, our friendly staff will be happy to assist you in any way we can.
Transform Your Smile Today!
If you aren't happy with your smile and are looking for an experienced cosmetic dental care in Bakersfield, CA, contact us today and schedule your next dental appointment. Let us help you achieve the smile of your dreams!